To honor the great Roy Scheider's death, and to get my ass into gear and work on the project that I started last month with my post on
The Warriors
, I'd like to tell you about one of my favorite movies:
All That Jazz
.
Yes, the title of the film does come from the song from
Chicago
, and it also represents the self-referential quality of Bob Fosse's epic anti-musical. The film is about as autobiographical as it comes: Scheider plays Fosse's celluloid doppelganger Joe Gideon, a Broadway choreographer struggling through the last days of his fast-paced life of popping pills and screwing (over) the women around him, which include his ex-wife (inspired by Fosse's ex and frequent muse Gwen Verdon) and his girlfriend (played by Fosse's real life and frequent muse Ann Reinking, who later starred and choreographed "in the style of Bob Fosse" the revival of
Chicago
). It also features allusions to Fosse's previous film
Lenny
, the biopic of Lenny Bruce starring Dustin Hoffman.
The film is a post-modern musical, and nearly all of the musical sequences (that do not appear on the actual stage or in a rehearsal room) are reserved for the fantastical finale, wherein Joe discovers and, ultimately, accepts his own demise (with a little help from another Fosse player, Ben Vereen).
Like Fosse's film version of
Cabaret
, the musical numbers do not necessarily further the plot; they either take place in a realistic setting, or serve as distraction from the realistic aspects of the film. Like
8 1/2
, to which it owes its inspiration, it features a non-linear plot, and moments of flashbacks and fantasy, in which the adult Joe Gidieon interacts with himself as a child, or with other people from his past. He also has several interactions with an angel of death, played by Jessica Lange.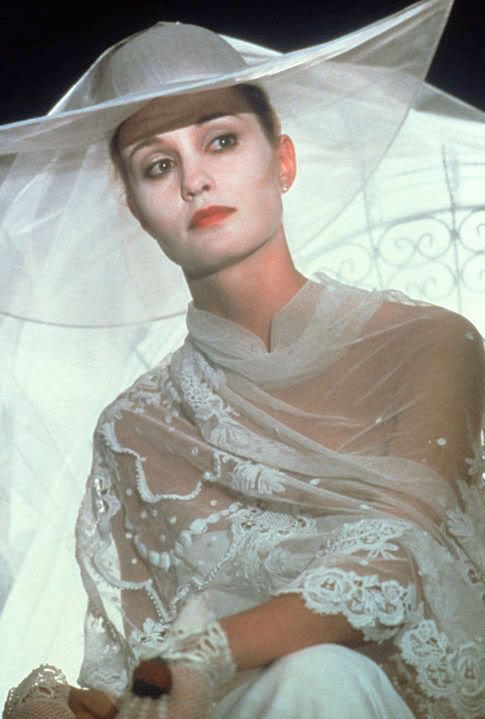 The film is quite uneven and unbalanced, but in the best possible way: it represents the maddening lifestyle Fosse lived off-screen and off-stage.
This is no queer musical, mind you. I don't think a butchier one has been made, much less involving a musical sequence in which an orgy erupts on an airplane. If you've seen anything of Fosse's, you know that his choreography is incredibly sexual. In
All That Jazz
he goes full throttle, going out with a bang - not a whimper.