The Oscars used to be, like, the biggest night of my year when I was in high school. In the past few years, my excitement has waned a little, especially since I realized that the Academy honors movies that aren't that great while shutting out the smaller films that, in the long run, will make a bigger impact on film-making and -criticism. BUT this year is exciting, as the crop of films nominated are actually pretty good! And while I didn't see all of the nominated movies (I missed Michael Clayton and have yet to get it from Netflix), I saw enough to write a post about what will win. And we all know that
all of my opinions are right
.
So! Here are my picks and what I think will win. HERE WE GO:
Best Picture
Like I said, I didn't see
Michael Clayton
, but I think it's safe to say that it doesn't have much of a chance here.
Juno
was cute and funny, and I enjoyed it much more than I thought I would, but I don't particularly think it's Best Picture material.
Atonement
also exceeded my expectations: not only was it a faithful adaptation of one of my favorite novels, it was absolutely beautiful to watch; however, it only takes the Weepy-Romantic-War-Movie spot in the top five, so I don't think it will win. That leaves
There Will Be Blood
and
No Country for Old Men
. It's almost hard for me to pick, as both blew me away, but I think my favorite was
No Country for Old Men
, and I think it will take the prize at the end of the night.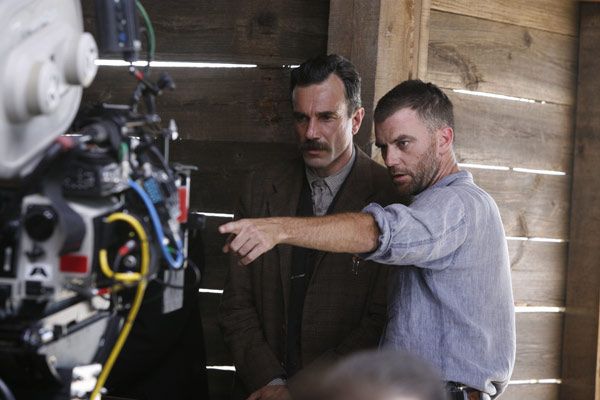 Best Director
This one is tough, again because I think it's a toss-up between the Coen Brothers for
No Country for Old Men
and Paul Thomas Anderson for
There Will Be Blood
. I think I may have to go with PT on this one, if only because I don't expect the Academy to give the award (for the first time, by the way) to two directors.
Best Actor
I've only seen two of the nominees in this category, those being Daniel Day-Lewis for
There Will Be Blood
and Johnny Depp for
Sweeney Todd
. I think Day-Lewis has this one nailed. And I would like to point out, again, that Johnny Depp and
Sweeney Todd
suck my balls.
Best Actress
I'm kind of torn when it comes to declaring Marion Cotillard as the winner here for
La Vie en Rose
. The Academy loves loves loves to reward actors for playing real people (see: Reese Witherspoon for
Walk the Line
, Jamie Foxx for
Ray
, Philip Seymour Hoffman for
Capote
, Nicole Kidman for
The Hours
, Cate Blanchett for
The Aviator
, just to name a few of the recent cases). While Julie Christie is her biggest threat, and delivered a very beautiful, subtle performance in
Away From Her
. BUT: Marion Cotillard is huge, brash, bold; she disappears and completely transforms into Edith Piaf, who, to many American movie-goers, is basically a fictional character. And it's also exciting to see an actress take home the American award for a foreign-language performance.
Best Supporting Actor
I only saw one of the nominated films in this category (well, one and a third if you consider that I'm forty-five minutes into
The Assassination of Jesse James
and, sure, Casey Affleck is pretty good). This one is another safe category, like Daniel Day-Lewis, Javier Bardem has this one in the bag. His portrayal of Anton Chigurh in
No Country for Old Men
was one of the most memorable of the year, and Bardem deserves all of the accolades he's received this year. It's been a while since a character made me so nervous, and Bardem's quiet, yet incredibly powerful, presence left me shaking after I saw the film (twice!).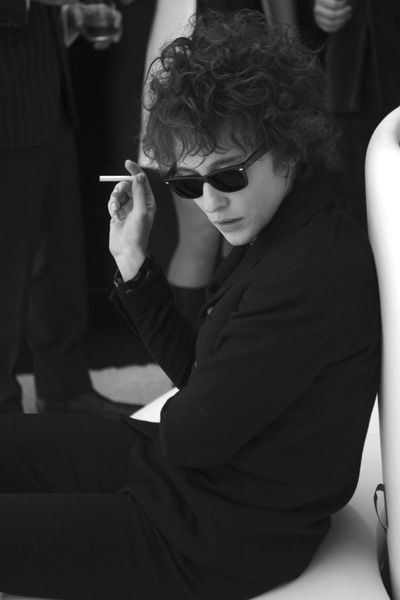 Best Supporting Actress
Cate Blanchett will win her second Oscar for her performance as the fictional Bob Dylan in
I'm Not There
. She was certainly impressive to watch, and as much as I loved the film, I'm happy to see it get some recognition (as it was way too polarizing to get any other nominations). This award, however, is too predictable (see above, when I talk about the Academy's love of caricature and impersonation). I would love to see Amy Ryan pick this one up for
Gone Baby Gone
; I feel like I was much more affected by her acting ability than I was with Blanchett's. (And, I might add, that it's a shame that Charlotte Gainsbourg has not been appropriately acknowledged for her role in
I'm Not There
, which was by far my favorite.)
Those are the big ones, and I'm not going to bore you (or myself) by writing about the rest of the categories in detail. I will say that I think
Persepolis
should win Best Animated Feature, if only to show that the category isn't actually Best Animated Feature That Pixar Released This Year, but I'm not going to hold my breath.