I listened to a lot of music this year. Also, I liked a lot of music this year. When I first thought about writing a top albums list, I was thinking I'd include maybe ten. But then when I realized how much awesome music was released this year, I first expanded it to fifteen (the top fifteen shown below). There were still so many albums, of course, that I thought deserved mention, so I threw in twenty-five others. If you haven't yet, listen to them. And thank you for humoring my idea that I can be a music critic for a day.
1. Sufjan Stevens –
Illinois
This shouldn't be a surprise, and it only needs a brief explanation. Epic in scope, Sufjan Stevens pulls from American history and literature and mixes in his own personal confessionals. Not only is this the best album of the year, it's right up there with my favorite albums of all time.
2. Antony and the Johnsons –
I Am A Bird Now
There's a reason why a band full of American residents won the top British music award, beating out Coldplay, Kaiser Chiefs, and Bloc Party. Comparing Antony and the Johnsons to those bands is pretty silly. This album is beautiful, weird, and touching. It features some of the best guest appearances on one single album, including Rufus Wainwright, Lou Reed, Devendra Banhart, and Boy George.
3. The Fiery Furnaces –
Rehearsing My Choir
The Fiery Furnaces are probably the most progressive musicians in music right now. This album was a major risk, and unfortunately it has mostly been a critical and commercial failure. But seriously, you have to appreciate the balls it took to create a concept focusing around your 83-year-old grandmother. This album is absolutely haunting, and anyone who can't appreciate that is an idiot. There. I said it.
4. Belle & Sebastian –
Push Barman To Open Old Wounds
Technically not an album rather than a gathering of Belle & Sebastian's EPs released between their debut album and their last studio recording,
Dear Catastrophe Waitress
. This collection has some of their best songs, including "Lazy Line Painter Jane," "This Is Just a Modern Rock Song," "Take Your Carriage Clock and Shove It," and "Marx and Engels."
5. Broken Social Scene –
Broken Social Scene
It's hard to imagine an album on the level of
You Forget in People,
but Broken Social Scene did it. It's just as bizarre and ass-kicking, but also more accessible to the non-indie masses. Featured on the album, again, is Leslie Feist, who is deservedly finding a following of her own as a solo artist.
6. Devendra Banhart –
Cripple Crow
While Conor Oberst and Ryan Adams receive the most comparisons to Bob Dylan, Devendra Banhart is most like Leonard Cohen. He has a fantastic voice that carries through the seventy-five minute folk epic, invoking Cohen's smooth vocal stylings as well as his poignant and witty lyrics.
7. Art Brut –
Bang Bang Rock and Roll
The best garage-rock album of the year is also the most hilarious. Art Brut satirizes the hell out of a classic, yet repetitive, genre. "No more songs about sex, drugs, and rock and roll: it's boring," shouts lead vocalist (I just
can't
call him a singer, just can't!) Eddie Argos on the title track. This band might be the best British import of the year; I just hope their follow-up is as good.
8. The New Pornographers –
Twin Cinema
The New Pornographers have always been good, but this album seems a little more mature and fine-tuned, especially with the inclusion of "The Bleeding Heart Show." Plus, if put against Fleetwood Mac in a battle royale, Neko Case would totally kick Stevie Nicks's ass.
10. The White Stripes –
Get Behind Me Satan
The best thing about The White Stripes is that they are constantly evolving without discarding their sound. Their follow-up to
Elephant
is just as dark and bluesy, adding in more piano for good measure. Have a listen to "Passive Manipulation"; you'll wish Meg White, who sounds like a modern-day Dusty Springfield, would pick up the microphone more often.
11. Junior Senior –
Hey Hey My My Yo Yo
Technically, this album doesn't appear in the United States until next year, but it's one of my favorites of 2005 nonetheless. This record is going to prove that Junior Senior wasn't a one hit wonder. It's more of the same upbeat, disco-inspired craziness that was featured on their first album, only this time Le Tigre helps out on five separate songs. It's lighthearted and a lot of fun.
12. Bright Eyes –
I'm Wide Awake, It's Morning
Oh, Conor, why did you waste our time with that electronic shit when everyone knows you should stick to the folksy stuff? And hey, tell Emmylou and Maria I said hi.
13. Fiona Apple –
Extraordinary Machine
I didn't even know I liked Fiona Apple (well, other than "Criminal" and her cover of "Across the Universe") until this album. This may have been the most talked-about mainstream album this year, with stories flying about how the record company snubbed her Jon Brion-produced cuts (or maybe they didn't?). Anyway, the studio version is not bad, but it's the Jon Brion version, leaked on the internet thanks to some Fiona-fan, that really shines. Just have a listen to "Not About Love"; Apple's furious lyrics mixed with Brion's string arrangements are absolutely beautiful, and it's enough to make any Liz Phair fan wish that she'd come to her senses and work with Brion herself.
14. Ryan Adams & The Cardinals –
Jacksonville City Nights
Whew. Ryan Adams is one prolific motherfucker.
Jacksonville City Nights
is the second collaboration with The Cardinals this year, and easily the better of the two albums. He's also the Madonna of alt-country / indie rock, and while Madonna is going back to her dance-hall roots with her new album,
Jacksonville City Nights
is very reminiscent of Adams's early work with Whiskeytown.
15. Liz Phair –
Somebody's Miracle
Give Liz Phair a break. Sure, she's still got some kinks to work out with her choice of producers, but anyone who criticizes her recent career evolution is missing the point. Sure, she's not making anything reminiscent of
Exile in Guyville
, but should she? She at least deserves kudos for making an album that is honest and, yes, enjoyable. Anything in the vein of
Guyville
would be completely dishonest and would (deservedly) earn her just as much negative press as 2003's self-titled debacle(?) and the unfortunately titled
Somebody's Miracle
. As soon as you get past the production and listen to the lyrics and vocals (especially on the opener, "Leap of Innocence"), you'll realize it's the same blow-job queen, just a little classier.
Honorable Mention:
Ryan Adams & The Cardinals -
Cold Roses
Babyshambles –
Down in Albion
Brendan Benson –
The Alternative To Love
Black Lipstick –
Sincerely, Black Lipstick
Black Mountain –
Black Mountain
Black Rebel Motorcycle Club –
Howl
Clap Your Hands Say Yeah –
Clap Your Hands Say Yeah
Death Cab For Cutie –
Plans
Dressy Bessy –
Electrified
Dungen –
Ta Det Lungt
Feist -
Let It Die
The Fiery Furnaces –
EP
The Go! Team –
Thunder Lightning Strike
Iron & Wine –
Woman King [EP]
Iron & Wine and Calexico –
In The Reins [EP]
Ben Lee –
Awake Is The New Sleep
Magnolia Electric Co. –
What Comes After the Blues
Aimee Mann –
The Forgotten Arm
Matt Pond PA –
Several Arrows Later
Matt Pond PA –
Winter Songs [EP]
Sigur Ros –
Takk
The Spinto Band –
Nice and Nicely Done
Spoon –
Gimme Fiction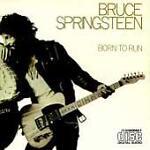 Bruce Springsteen -
Born To Run [Reissue]
Maria Taylor –
11:11
Voxtrot –
Raised By Wolves [EP]